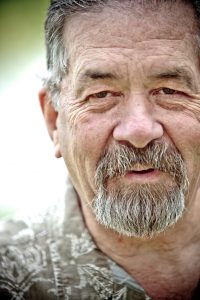 My first published piece was a poem in the Northwestern University literary journal when I was 16. My first journalism appeared on the front page of the Breckenridge Journal, above the fold. Jim Bowden, a World Cup ski tech, popped through a speed trap on Buffalo Road in Summit County. Clocked at 57 mph in a 25 mph zone, the officer was more concerned Jim was on a skateboard. Beyond the obvious speeding, they tossed in reckless driving, operating a toy on a public road and a host of other charges. The Journal asked me to cover the trial.
These two incidents foreshadowed a writing career with one foot in the literary and the other seeking a different angle within traditional journalism.
While living in Breckenridge, a start-up paper, the Quandry Times, offered me a slot as a weekly ski columnist with the proviso "it has to be interesting and to all levels". The column continued for some 15 years, moving to the Summit County Journal when the two papers merged and then becoming a self-syndicated column after I left Breckenridge in the early 90's. At its peak, the column reached over 650,000 readers weekly primarily in Northwestern dailies (WA, OR, ID, MT and CO). For two seasons I used the column as the basis for the first ski show on NWCableNews.
During this time I also provided coverage of western North American FIS events (World Cup, NorAm and national ski championships) to papers in the syndicate, as a stringer for Reuters and occasionally AP. My work was featured in the major ski magazines and I provided regular pieces to Skinet.com (not yet devolved to the industry PR vehicle it is today).
I remain very involved with the arts having served on the steering committee forming the Columbia Gorge Arts and Culture Council and then sitting on the Board for two terms (four years). I was one of the original board members of the Columbia Gorge Racing Association (cgra.org) and served six years on the board. Recently, I sat for nine years as a board member of the Fernie Arts Council. I started, and for three years led, the Fernie Writers Conference bringing award winning writers to Fernie to lead intensive workshops. The conference hosted over 80 participants each of the last three years.
In late summer 2009, Whitecap Books published Island Lake Lodge: the cookbook. Gourmand awarded us the "Best Cookbook Photography: Canada, 2009. After only six months the book went into a second printing. A collection of poetry, like socks in the dryer, was published in the fall of 2013. The Fernie Originals as published in 2014. A novel, One Hand Clapping, will be published weekly as a serial by www.fernie.com in the fall of 2016.
In July of 2006, I moved to Fernie, BC and now spend most of my time in Canada. I try to ski 100 plus days a year. In 1989 I passed my Level 3 —PSIA, Rocky Mountain– and continue to teach skiing. In the summer I spend part of each day on a mountain bike, try to fly fish at least every other day and hike or climb several times a week. In the course of a year, there are a handful of days I do not spend some substantial portion of the day outside in a mountain activity.
Education:
BA. Grinnell College Grinnell, IA. Major–Philosophy. Minor–American Intellectual History
Graduate work in Creative Writing at Univ. Colorado—Boulder and Denver Univ.
Workshops with William Kittredge (fiction), Ed Dorn (poetry), Mary Oliver (poetry)
Literary Representation: Bob Mecoy, 460 West 24th, NY, NY 10011.
Contact:
Keith Liggett
1410 Colclough Ave
Fernie BC V0B 1M01
Canada
250-423-8657
www.fernie.com/offcamber
Bio photo credit to Kyle Hamilton Photography